For you to fully understand George Edwards, you must understand a little about our founder Paul Halliday. His full name is Paul George Edward Halliday. George was his Grandfather on his father's side; Edward was his Great Grandfather on his mother's side. He was never able to meet these two men but they play a significant role in his life. Heritage and family are very important to Paul and his love of family and community is influenced by his parents who in turn were influenced by George and Edward.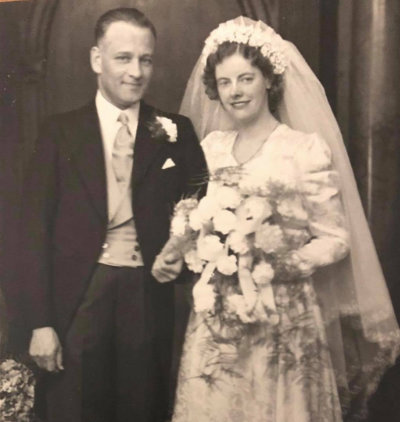 George worked as an electrician and as a foreman but sadly passed away when Paul's father, Bob, was only 6. Bob fondly remembers the time they spent on holiday together where they would enjoy walking through fields and George would take him Stickleback fishing. George's love of the great outdoors and how precious nature is has been passed onto Paul through his father. It is George's influence that is the reason we plant a tree for every house we sell making sure that we help care for the environment now to protect your family's future.
Edward was tall, 6ft, and this allowed him to join the army when he was underage so he could serve during World War One. Sadly, Edward was injured while still underage but was able to come home to his family. This experience made him realise the importance of family and community. Known for his wicked sense of humour, Edward also had a serious side and was instrumental in organising the Jarrow marches in the 1930's to raise awareness of poverty and unemployment in the North East. A sense of family and community has been fundamental to Paul ever since and is at the very heart of why we treat you, our customers, with the care and attention we do.
A letter to our clients
We understand that buying, selling and letting property is about more than just deposits, equity and surveyors. It's about building a future for your family, finding a place to call home, starting a new exciting chapter, or securing your future financially.
George Edwards offers a fresh and progressive take on residential sales, lettings and property management. Our team of experts pride themselves on not only having in-depth industry experience (that comes as standard), but caring about delivering the best possible outcome for you. Whether that's the perfect garden for the kids to play in, a pet-friendly flat for you and your Cockapoo, quick access to transport links for commuters, or a fair price for the home you've taken years to build. We take the time to understand your plans and requirements so we can always guide you in the right direction. You can trust we'll always go above and beyond, and we'll treat your unique circumstances with care and compassion.
Our business is built on family values, so when you work with George Edwards expect to feel like part of our family. We'll look after you and the things you care about. We also use a percentage of our profits to support charities and with the completion of every sale, we pledge to plant a tree with Treedom.
Whether your plans involve a house or a home, George Edwards is ready to support you on your property journey.